LEARN TO BUILD
COMPUTER VISION APPS
SIMPLE AND ELEGANT DESIGN
Use State of the art methods like
Yolov4 and MobileNet SSD to detect
common objects.
Build the new generation of AR apps.
Learn to detect and analyze QR Codes.
Detect faces to use in various
practical applications.
Find objects based on colors.
Automate the process of document scanning.
The OpenCV Wrapper provided by Exnox Software allows you to use OpenCV functionalities in unity. The asset has a free version as well as a paid version. The free version is good for learning whereas, to deploy the app on the physical devices the paid version is required.
Unity is the world's leading platform for creating and operating interactive, real-time 2D and 3D content, providing the tools to make amazing apps and games and publish them to a wide range of devices. You can use Unity to build apps for both Android and IOS.
Write once and deploy twice.
Save time by using a single code base
for both android and ios platforms.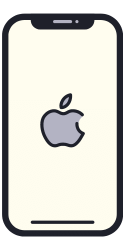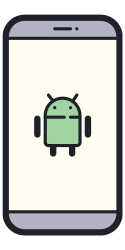 Do I need to be an expert in C# to take this course?
A Big No No. We are going to start from the basics and like any other programming language you just need to know the concepts of programming not the syntax to get started.
The base salary for Computer Vision Engineer ranges from $87,194 to $113,804 with the average base salary of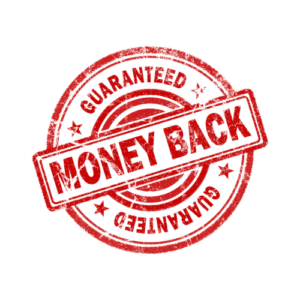 If you think the course is not for you, you can get a full refund up to 3 days from the purchase.
No, of course not.  3 Days is not enough to become an expert in any field. Getting to an expert level needs more than knowledge, it needs experience. So this course will give you the basic tools to start your journey in the computer vision apps. Getting to that expert level will all depend on what you do/make with these tools.  (Having a drill will not make you a carpenter, building a chair will)
Depending upon what you are using this course for, you might need to purchase some additional packages. 
If  you are using this for  learning purposes than you can do it  without any additional costs.
If you want to deploy the apps to Android or iOS Platform you will need to purchase (one time) Opencv C# Wrapper asset.
You can also purchase the unity pro version altough the free version works as well even for commercial use. You can find more details here.
CV Game Dev Basic + Advanced

Advanced Drone Programming

CV Arduino Basic + Advanced
CV Game Dev Basic + Advanced

Advanced Drone Programming

CV Arduino Basic + Advanced
CV Game Dev Basic + Advanced

Advanced Drone Programming

CV Arduino Basic + Advanced
CV Game Dev Basic + Advanced

Advanced Drone Programming

CV Arduino Basic + Advanced